In business, globalization is the process by which information, products, and services are distributed across borders. Localization, which also reaches across borders, is a concept developed solely for a specific target audience. Both globalization and localization reach all areas of business but in distinctly different ways.
Taking your business global can be a rewarding experience. An interconnected world, supported in large part by the internet, means you have the potential to reach people anywhere, at any time.
Even if your business operates domestically, globalizing your business can increase your visibility, reputation, and revenue. Whether your potential customers are in the U.S. or not, research shows that about 40% of internet users won't buy from websites that aren't in their native language. Other statistics show that more than half of Google searches are done in languages other than English because less than 27 percent of web users speak English.
Globalization is a larger, overarching strategy encompassing various business development elements, including localization that focuses on brand awareness and much more.
Globalization: The Puzzle 
Globalization is a word that encompasses growth on a worldwide scale. It's the process of integrating and influencing economies and cultures. Globalization means ideas, knowledge, people, goods, and services are spread worldwide. In business, globalization describes integrated economies marked by free trade, with free flow of capital between countries and easy access to resources.
What's the goal of globalization? Access. Globalization helps brands integrate with other nations and allows both parties to exchange new ideas, technologies, products, and services. However, cultural, political, and linguistic differences worldwide can slow down globalization and make the spread of relevant information harder. These differences create challenges for businesses entering foreign markets, and sometimes require improvements that are closely related to localization.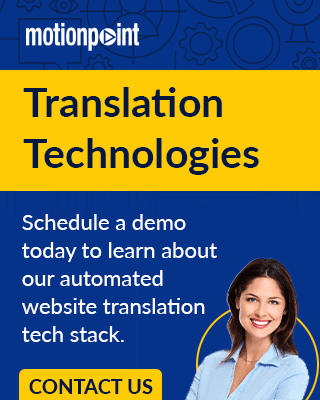 Elements of Globalization
Globalization is a driver for business growth success, but many pieces work together to make a strategy possible. Globalization calls for increased interaction, integration, and interdependence among all nations. The more countries and regions become intertwined politically, culturally, and economically, the more globalized affiliated organizations need to be. Here are a few globalization elements to consider when planning a potential business expansion:
Political Climate: Cultural and economic globalization have caused countries to become more connected politically. These connections have resulted in countries cooperating to enact trade agreements and work together to open their borders to allow the movement of capital and people needed to keep economic globalization operating. For example, American companies may want to reduce friction with Canadian consumers by translating their offerings into French-Canadian.
Environmental and Economic Considerations: Expanding a business into global markets can have significant economic and ecological implications, including using natural resources in another country to produce goods, the impact of shipping products globally, and fair international employment.
Global Operations and Supply Chain: Globalization enables access to global talent, materials, and products that were previously out of reach. Globalization can enrich business processes by offering companies a wider more abundant pool of resources to pick from.
Business Ethics: Business ethics and globalization are rooted in the concept of diversity among people and practices. Companies that diversify into other countries and cultures should provide a framework establishing the ethical views of the company and integrating them into the corporation's culture.
Localization: Addressing the Language and Cultural Barriers
Localization ensures your online business presence is culturally relevant to the global audience your business serves. While the subject matter of localization varies in subject and scope, globalization elements also have language and cultural barriers in common.
While globalization is driven by integrating cultural and economic systems, localization is concerned with bridging language barriers for global customers. This goes beyond simply translating content. Localization efforts are about linguistic tendencies, holidays, traditions, and units of measurement within a target market's culture. One significant aspect of localization that addresses these language and cultural barriers is website localization.
Localization is only one piece of the globalization puzzle, but it does encompass a large part of how globalization needs to develop successfully. If a company's strategy is to go global, its globalization strategy should include many localization elements in its business operations to accommodate its global audience.
Why is localization important?
Localization adapts content, products, and services to specific local markets- and for businesses going global, this includes the localization of websites and other content relevant to the business. Localization consists of the practice of changing a text from one language to another while preserving the local culture's meaning and nuance.
Localization may also include adaptations to images or colors, formatting, UI, or design, and even payment methods, to name a few. Businesses find that ignoring localization can alienate customers, decrease customer satisfaction, and can be the single point of failure for international and multidomestic strategies.
The Elements of Localization
Localization encompasses cultural elements that a business needs to address when developing globalized content. Website translation and localization embrace this and include factors such as:
Transactional and data-based information such as currency conversion, time zone conversion, number formatting, correct phone numbers, contact information, and payment information are crucial to localization. Hence, customers know exactly how to buy your product and where/how to ask questions if they need assistance.
Cultural elements such as date formats, accurate product descriptions, units of measure, and other factors show customers you understand the market and location where they reside.
Localized content such as email campaigns, social media posts, and offline assets that connect to your digital presence and show added support to potential customers.
The Benefits of Globalization and Localization
Globalization and localization are intertwined concepts and practices. Localization involves a market-specific strategy that plays a crucial role in a brand's long-term globalization plan. Localizing your content for every meaningful market you serve demonstrates a commitment to your audience, which will help enhance brand awareness.
If you're addressing customer needs in a way they understand and are comfortable with, they're more likely to buy your product or service. At the very least, localize the critical conversion paths of your customer journey to help customers make faster and more informed buying decisions.
Implement Localization Into Your Globalization Efforts 
When developing a plan to "go global," you can't have globalization without localization, and vice versa. A globalization strategy has to address the language and cultural barriers that can be nuanced through localization. On the other hand, when you begin to localize your content, you're taking the necessary steps toward developing a robust global presence and pursuing a well-rounded globalization strategy.
MotionPoint understands the importance and intricacies of globalization and localization and how each concept works independently and together. MotionPoint can guide your business through the complexities of localization and offers customized translation options through various services and solutions. Read our "Future of Global Marketing" ebook to learn more about why globalization is important, how to engage a global audience, and how it's achievable for potential customers worldwide.
For a limited time, take advantage of our amazing BOGO offer! If you want to test out a new, foreign market like Mexican Spanish, why not try out Spanish for South American markets? If you sign up to get one language, we'll give you the second for free! Drop us a line today. 
Última atualização: 11 de abril de 2022