To reach new global markets, it is critical to traduzir seu website (updated link) to communicate with new customers in their preferred languages. Website translation alone will attract customers, but you'll need both translation and localization to create genuine connections that lead to conversions. 
What is the Difference Between Translation and Localization?
People often use the terms "translation" and "localization" interchangeably. Both techniques help you communicate your website content, product, business, or services to potential clients. Sem saber "falar" a língua do seu público, literal e figurativamente, como você pode atingir esse público com sucesso?
While translation and localization offer similar functionalities, there are essential differences between them. Understanding what distinguishes these terms, processes, and services, helps you extend the reach of your website more efficiently and profitably. To understand how website translation and localization services differ, you need to define the two concepts. 
The concept of tradução de websites is very straightforward. Website translation is the process of adapting your website content from its original language into other languages, often word-for-word, to make it accessible to global customers. Translated content mirrors the style and tone of source content but doesn't consider the context.
[Button: Learn About MotionPoint's Website Translation Services] 
Website localization services go beyond a word-for-word translation experience. Envolve refinar o conteúdo do fluxo do website por meio da cultura, do idioma e da fluência, para fornecer aos usuários uma experiência mais significativa e relevante. A localização considera os dialetos de idioma usados em uma região ou país de destino e adapta todos os elementos de conteúdo do website para consumo local ou regional. The localization method modifies the language and website elements to appeal to the linguistic and cultural preferences of the target customers.
Existem vários elementos de localização de websites que são importantes a serem considerados ao decidir como desenvolver um website multilíngue: 
Language and regionalism

allow content to speak closely to the target audience. Por exemplo, suponha que certas frases ou conceitos sejam específicos do país ou região em que você deseja fazer negócios. Nesse caso, é importante mostrar aos clientes que você entende quem eles são e por que eles devem se envolver com sua empresa.

 

Ease of navigation

means users can immediately find the website content in their language and begin interacting with the website seamlessly.

 

Elementos culturais

enhance the user experience and create a feeling of closeness with the target audience. Alguns exemplos de conteúdo cultural incluem:

 

Cores, formas, tamanhos e estilos

 

Imagens, ícones e gráficos

 

Códigos sociais como humor, etiqueta e símbolos

 

Valores sociais, relacionamentos e crenças

 

Elementos transacionais

include functional content that customers rely on to navigate a website, understand products and services, and ultimately, do business on a website, including:

 

Formatos de data e hora, números de telefone e informações de contato

 

Pesos, medidas e referências geográficas

 

Conteúdo idiomático e linguístico, descrições de produtos e comentários

Communication elements

that build trust and help the customer understand that they are valued:

 

Informações locais de atendimento ao cliente

 

Informações legais

 
While translation is one aspect of localization, localizing website content is a fundamental next step after translation. Therefore, the two concepts are important for multilingual website development, both as standalone concepts e together.
What is Transcreation?
Transcriação is a creative way of translating a message from one language to another. It keeps the same tone, style, and context, and makes sure the original meaning is not lost. The goal of transcreation is to recreate the message in a way that resonates with the target audience and maintains cultural relevance. 
Transcreation is useful in advertising, marketing, and branding to adapt campaigns and slogans to different cultures and languages. Unlike traditional translation, transcreation allows more freedom in the creative process by using cultural research and adaptation to ensure that it is appropriate and relevant.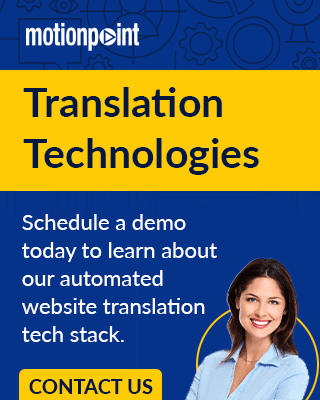 Why is Website Translation Important?
When travelling to another country, it's helpful to know simple phrases in the local language such as "please," "thank you," and "how much". But if you weren't fluent in the language, you probably became frustrated by your inability to communicate in other situations.
Your target market may face a similar challenge when interacting with your business online. Eles precisam de um website que "fale seu idioma", para que possam entender facilmente o que você está dizendo. Não há espaço para frustração ou confusão. Se os clientes enfrentarem dificuldades, muitos deixarão seu site antes de qualquer conversão.  
Websites presented in local languages yield better market responses than those that aren't. According to Common Sense Advisory, nearly 73% of customers prefer to purchase a product or service from a site that provides information in their own language, and 56% of consumers said the ability to obtain information in their own language is more important than price.
So, why should you localize your website? In a nutshell, while translation is vital, it will only get you so far. 
Seus clientes globais não podem ter problemas quando acessam o seu website. Se tiverem, eles o abandonarão.
You can use machine translation software like Google Translate to translate your website, but it is best to use human review when possible. People are still more effective at crafting and editing translations for accuracy and nuance than computer assisted translation systems.
Machine translation software like Google Translate has its advantages. It's easy to use and can translate less critical website content at a lower cost. But machine translation software does not have interpretative or cultural knowledge of language. It can translate content word for word but will not be able to customize for culture.  
Google Translate also doesn't create searchable, indexable versions of those translated pages, which is important from an SEO standpoint. 
Localization Increases Engagement
Website localization goes beyond the word-for-word linguistic conversion of conventional translation and instead uses words and phrases that resonate within specific markets. 
As traduções neutras são muito eficazes, mas a localização é mais persuasiva para muitos clientes multilíngues. 
Por exemplo, considere as diferenças entre as palavras "trousers" e "slacks". ​​​​​​​Ambas significam "calças", mas uma repercute muito melhor no Reino Unido do que nos Estados Unidos. 
But website localization can go beyond word choice. Os profissionais de marketing experientes geralmente personalizam seus websites multilíngues para que destaquem feriados, comemorações ou costumes locais. Isso ilustra a fluência na cultura de um mercado local, gerando rapidamente a confiança do cliente. 
Outros exemplos de localização incluem a criação de promoções especiais para mercados específicos, ou a divulgação de mensagens exclusivas para criar confiança e estabelecer credibilidade em novos mercados. 
In the early days of serving a multilingual market, it was not uncommon for a company to be greeted with local skepticism. Os clientes locais muitas vezes se perguntam o quanto uma empresa está comprometida com o mercado e suas necessidades. Quando as marcas usam conteúdo localizado, elas não parecem oportunistas, mas autênticas. 
Localization Considers Format
Website translation technology does not consider the nuances of your chosen language, your website, app, or marketing content may present differently. Website localization includes things like layout adjustment, reading technique, and word count. 
For instance, certain romance languages like French and Spanish need about 30% more words than English to get the same message across. Conversely, Finnish actually requires 30–40% fewer words. Website translation only deals with the language, but localization makes sure copy looks right.
Translation vs. Localization: What's Best for Your Website?
At this point you're probably asking yourself: should I invest in translation or localization for my website? Both options differ on a strategic level, so the answer may not be black and white. A tradução simples pode ser apropriada para alguns tipos de conteúdo em mercados específicos. A localização é mais frequentemente necessária para adaptar o conteúdo de marketing criativo altamente emotivo para que ele repercuta de modo claro em todas as regiões. 
Websites usually contain several content types, from marketing copy to legal and technical information and user-generated forum content. Por motivos de eficiência e custo, considere quais tipos de conteúdo exigem localização e para quais você pode solicitar apenas a tradução. Website translation and localization help you connect with your target audience and reach them on a more personal level.
A tradução por si só pode ser útil para abordar muitas pessoas que falam a mesma língua, mesmo que originalmente venham de países diferentes. Traduzir amplamente permite que os leitores compreendam as mensagens, independentemente de sua origem. Esse fenômeno acontece frequentemente nos Estados Unidos com pessoas que falam a mesma língua, como o espanhol.
Embora os EUA tenham falantes de espanhol de muitas partes diferentes do mundo, eles adotam vários conjuntos de nuances culturais, frases e dialetos. Nesse caso, uma tradução mais ampla e bem elaborada evitaria propositadamente o uso de frases ou palavras regionais de qualquer país específico e reconheceria o mercado espanhol mais amplo no mercado localizado dos EUA. 
A tradução apenas é uma opção menos dispendiosa. Algumas páginas da web ou trabalhos de tradução não são tão importantes a ponto de exigir tradução humana. A MotionPoint pode usar tradução automática para uma página e tradução humana para outras páginas mais importantes.
A localização cria mais coesão, mas é mais cara. Localization also requires content verbiage translation upkeep and considers web design as well. Isso pode incluir a alteração de gráficos ou o desenvolvimento de páginas da web totalmente novas, dependendo do idioma de destino e das diferenças culturais do website original. 
[Button: Get Started with Translating Your Website Today] 
When Do You Need Website Localization?
Localization would benefit you most if: 
You offer a digital service or product that you want to expand into new markets

 

Your product often requires updates that need to be shared in different languages quickly and efficiently

 

Your target audience's language requires diverse formatting

 

You want to cater equally to all your customers, domestic and international

 

You have a dedicated customer call center in multiple languages

 

Laws and regulations require you to translate content

 

You have a low barrier of entry to expand into international markets

 
Exemplos de tradução e localização de websites
A MotionPoint analisa as necessidades da empresa e pode personalizar traduções ou localizações de websites (ou, mais frequentemente, a combinação de ambos). Aqui estão vários estudos de caso que destacam como as necessidades de uma empresa podem determinar como um único website pode se transformar em websites robustos e multilíngues para atender aos clientes e ajudar as empresas a crescer. 
MotionPoint Success Stories
Localizing for Manufacturers
Master Lock, a leading U.S. manufacturer of retail and commercial security and safety products, needed both website translation and localization when they began expanding globally. Websites localizados oferecem um verdadeiro valor estratégico para a Master Lock. Distribuidores e equipes de vendas utilizam o website da Master Lock para coletar informações de produtos para clientes regionais, e os clientes também podem acessar informações abrangentes sobre produtos e serviços on-line da Master Lock. Além disso, os websites da Master Lock mudam regularmente, com base em atualizações frequentes quando um novo produto ou segmento é lançado, portanto, traduções precisas são essenciais para os negócios. Até o momento, a Master Lock traduziu e localizou websites com suporte em chinês simplificado, holandês, francês, alemão, italiano, japonês, português e espanhol.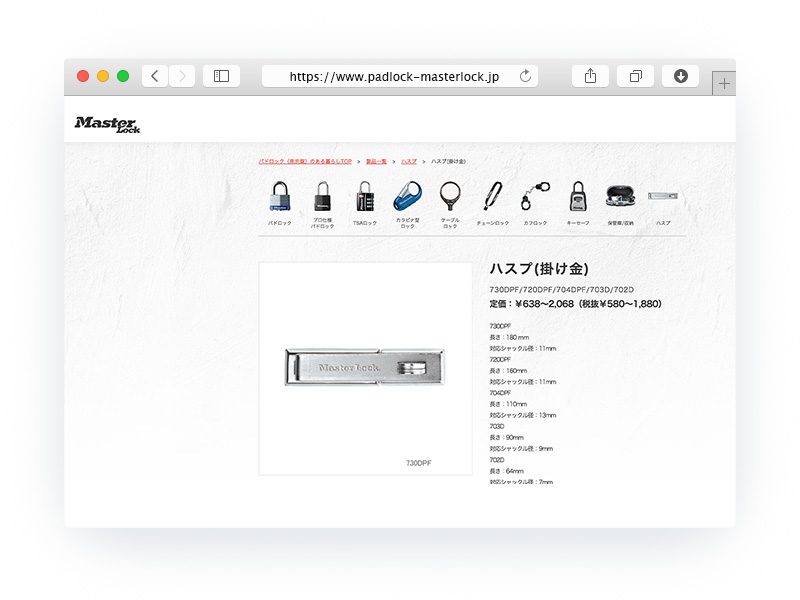 Why Banks Need Website Translation
Rio Bank is a community bank with branches throughout the heart of Southern Texas, many of them near the Mexican border. Os negócios estavam crescendo, mas o Rio Bank descobriu que não estava recebendo feedback adequado dos clientes, importante para marketing e atendimento ao cliente. Quando uma pesquisa com clientes foi desenvolvida em espanhol e o feedback aumentou bastante, o Rio Bank rapidamente percebeu a necessidade de uma melhor comunicação com seus clientes de língua espanhola. Assim, o Rio Bank pediu à MotionPoint que traduzisse seu website e criasse uma experiência imersiva em dois idiomas para todos os clientes. A tradução do website rendeu instantaneamente um aumento na satisfação do cliente, onde mais de 90% de seus clientes fala espanhol. 
[Button: Help Your Business Grow Through Website Translation]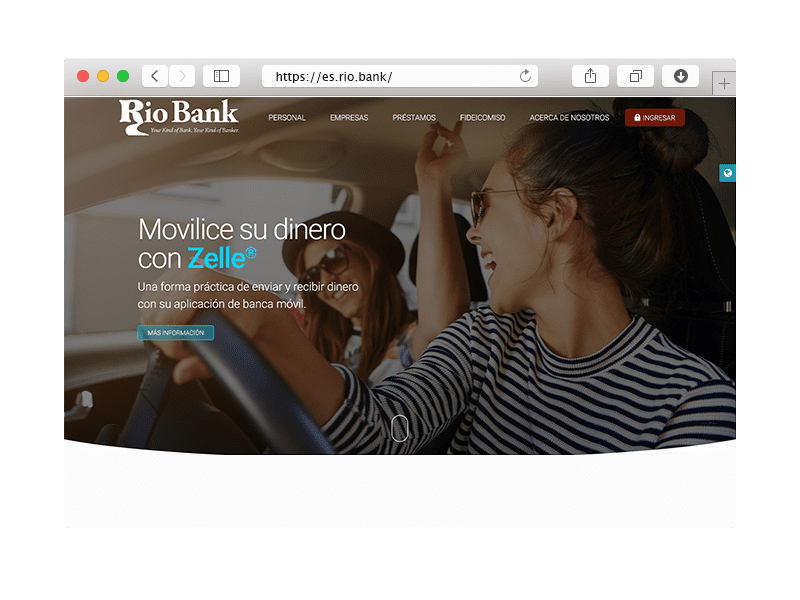 A solução de que você precisa está ao seu alcance
To translate and adapt your company website for different markets, look for solutions that offer accurate translations and engaging localizations. O sucesso global depende de como você se comunica autenticamente nos idiomas locais de seus clientes. If you ignore that difference, you'll miss out on effective ways to otimizar your web content for multilingual customers.
A MotionPoint entende que publicar localização relevante para o mercado em websites multilíngues é mais desafiador do que parece. It requires powerful website translation technology to customize website code to present the appropriate localized content to the right customers. Exige tecnologias de gestão de tradução que publiquem, rastreiem e atualizem facilmente o conteúdo personalizado.  
It also requires world-class translators who are fluent in languages, cultures, and customs. MotionPoint helps your business find the solutions you need for anywhere you want your business to be in the world. 
Última atualização: 19 de abril de 2023